We all want to be recognized, to be seen, to be heard. How often do we see and are blind or hear and are deaf to one another?  
In the movie, Avatar, they greet each other by saying, "I See you."  It meant, not only do I physically see you, but I see your heart, your mind, the very essence of who you are. I acknowledge you and you matter.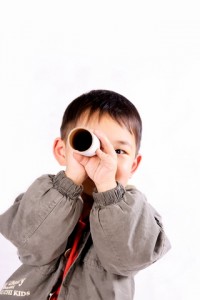 Do you know that You do matter?  You are important to the world. Without your uniqueness, passions, and love, the world would be no more. It would dry up, wither and die. You have value and I have value. We are all connected to each other, to the earth, to our Source ever so intimately. When you are in pain, I feel it. When you laugh, I share your joy. You are the twinkle in the eye of the universe. You are so loved and protected. 
No one can take away from who you are, but you can, willingly or unwillingly, give it away.  
 Wouldn't it be fantastic if you took one moment, just one simple moment to look someone in the eye and say, "You are loved. You are wonderful. You are unique and your talents light up the world. You matter." Just one moment. Now imagine a world of people doing this every moment of every day. What a fantastic world this would be! 
"This is too hard," you say. No, it isn't. Just start with yourself. Look yourself in the mirror and say, "I love you. I am unique and lovable. I matter." Then tell your spouse, your kids, your family, your friends. It will be like the wave on the ocean, going out and coming back, touching everything and everyone. 
Even if you simply said, "I See you. And in you, I see Me."
Live, Laugh, Love!
Gretchen Marie